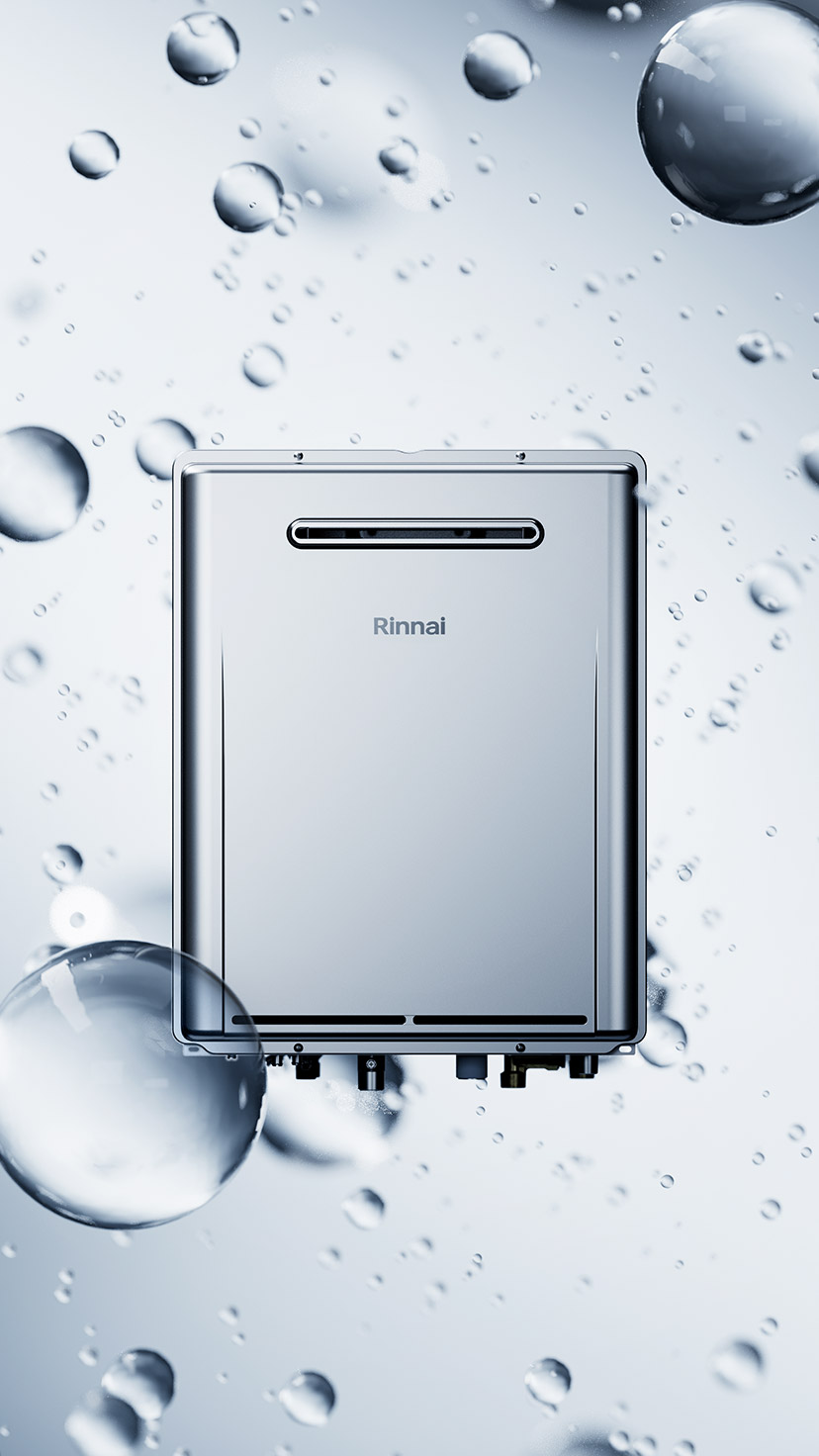 Cases
RINNAI 
ULTRA 
FINE 
BUBBLE
BUILDING BRANDS
CONNECTING EXPERIENCES
Story
2018年にご依頼いただいたプロダクトのリブランディングをきっかけに、リンナイブランド全体で新しい世界観が必要と考え、ブランドアイデンティティを提案。ブランド設計・構築から販売戦略、アウトプットまでサポートする、ブランドパートナーとしてのお付き合いがはじまりました。以降、この世界観は様々なプロダクトやプロモーションに展開され、当社が支援したプロジェクトは200にものぼります。2022年、リンナイは微細な泡を水に溶け込ませるRinnai独自技術である「Air Bubble Technology(エアバブルテクノロジー)」を発表。発売済みのマイクロバブルバスユニットに加えて、業界で初めてとなる給湯器自体からウルトラファインバブルを発生させる技術を製品化しました。当社では、新製品「ウルトラファインバブル給湯器」のメインビジュアル・WEB・カタログ・営業ツールなどを制作いたしました。
When Rinnai asked us to work on the rebranding of a product in 2018, we felt that a new worldview was needed for the entire Rinnai brand, and proposed a brand identity. Thus began our association as Rinnai's brand partner, supporting them in all aspects from brand design and building to sales strategy and creative output. This worldview has since been rolled out in a variety of products and promotions, and we have assisted with as many as 200 projects. In 2022, Rinnai announced its new, proprietary "Air Bubble Technology," which dissolves ultrafine bubbles into water. Adding to the already launched Micro Bubble Bath Unit, it commercialized its industry-first technology of generating ultrafine bubbles from the hot water heater itself. We produced the main visuals, website, catalogue, and marketing tools for the new product, "Ultra Fine Bubble Hot Water Heater."
Creators
Brand partner
Creative Director
服部 友厚(STUDIO DETAILS Inc.)
Director
湊 さおり(STUDIO DETAILS Inc.)
Graphic Designer
小猿 啓太(STUDIO DETAILS Inc.)
Web Designer
豊田 メル(STUDIO DETAILS Inc.)
Project Manager
多田 知弥(COPILOT Inc.)
西田 吉蔵 (COPILOT Inc.)
Creative Partner
CG Director
植村 明(LIT design)
重田 真貴人(LIT design)
松永 崇宏(LIT design)
Creators
Creative Director
服部 友厚(STUDIO DETAILS Inc.)
Director
湊 さおり(STUDIO DETAILS Inc.)
Graphic Designer
小猿 啓太(STUDIO DETAILS Inc.)
Web Designer
豊田 メル(STUDIO DETAILS Inc.)
Project Manager
多田 知弥(COPILOT Inc.)
西田 吉蔵 (COPILOT Inc.)
CG Director
植村 明(LIT design)
重田 真貴人(LIT design)
松永 崇宏(LIT design)
Approach
製品特性の「給湯器を設置することで、ウルトラファインバブル入りのお湯が家中どこでも使用可能。浴室や洗面所、キッチンなどで気になる水まわりの汚れ、水垢を付きにくくし、日々の掃除をより楽にする」という機能面と体験面のベネフィットを制作物に落とし込みました。微細な泡と給湯器を組み合わせたメインビジュアルは、Rinnai独自のバブル技術の先進性と、業界初の給湯器が誕生した登場感を表現。筐体が際立つように周りの泡や背景のグラデーションのレイヤーを何層にも重ね、気泡のハリのある質感に仕上げるなど細部にこだわっています。
We incorporated into the deliverables the product's benefits in terms of both function and experience, namely that installing the hot water heater would make hot water containing ultrafine bubbles available anywhere in the house. Kitchen, bathroom, washroom, and other wet areas would be less prone to hard water stains, allowing for easier day-to-day cleaning. The main visual features the hot water heater unit surrounded by ultrafine bubbles to express the progressiveness of Rinnai's original bubble technology and to give a sense that an industry-first hot water heater has arrived. To make the unit housing stand out, we added multiple layers of bubbles and background gradation. We paid close attention to the finest of details, including giving the bubbles a firm texture.
Approach
Brand
experiences
for impact.
Hello there
COMPLETE
✋
※ フォームの有効期限が切れました。一度最初からお試し下さい。
※ 未定義のエラーが発生しました。申し訳ございませんが info@details.co.jp に直接メールをお送り頂くか、052-265-9081 までお電話下さい。
※ 送信に失敗しました。誠に申し訳ございませんが info@details.co.jp にメールにて御連絡下さい
Thanks for inquiring!!
Drag or Click
Drag or Click
Drag or Click
Drag or Click
Loading
Loading
Loading
Loading
Sound off
Sound off
Sound off
Sound off
Sound on
Sound on
Sound on
Sound on
Back to all cases
Back to all cases
Back to all cases
Back to all cases